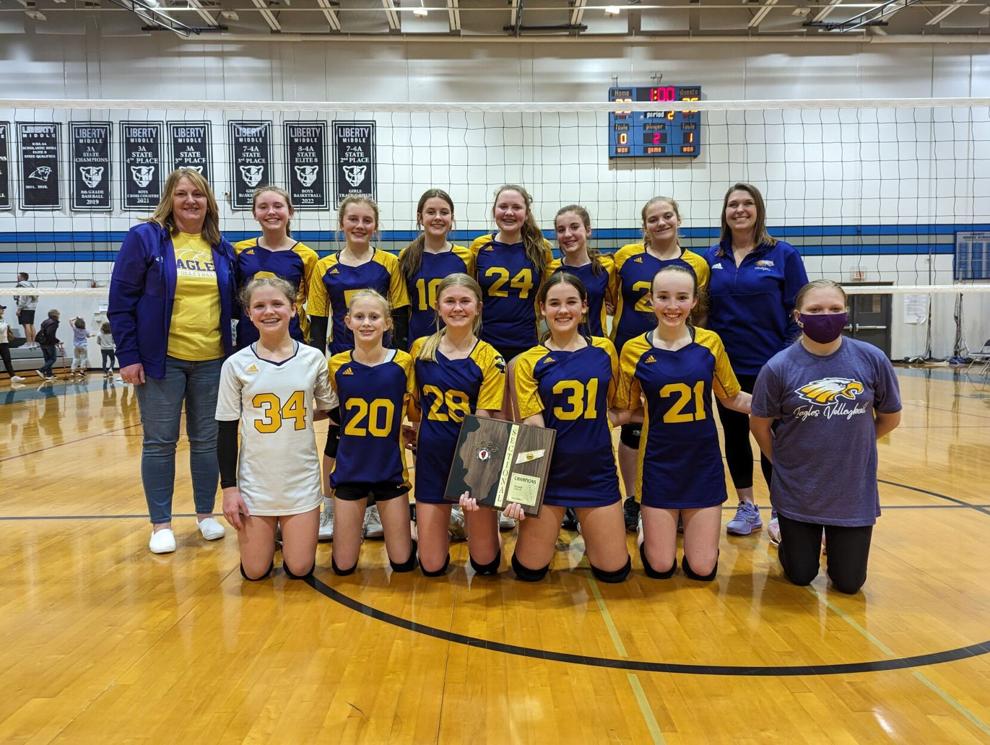 Trimpe Middle School Lady Eagles - 7th grade volleyball squad
-0-
The Trimpe (Bethalto) Middle School 7th grade volleyball team finished the season with a mark of 24-and-3 after playing in the 4A state tournament in Normal.  The Trimpe Eagles won the Edwardsville Sectional championship, 2-0 over Chatham-Glenwood.  The Lady Eagles beat the Edwardsville Middle School squads (Lincoln & Liberty) to win the regional title. 
Trimpe fell to Morton Junior High, 2-1 at the state tourney on Friday (3/10) at Normal Kingsley JHS.  Morton (28-2) went on to win the state title in 4A- 7th grade volleyball.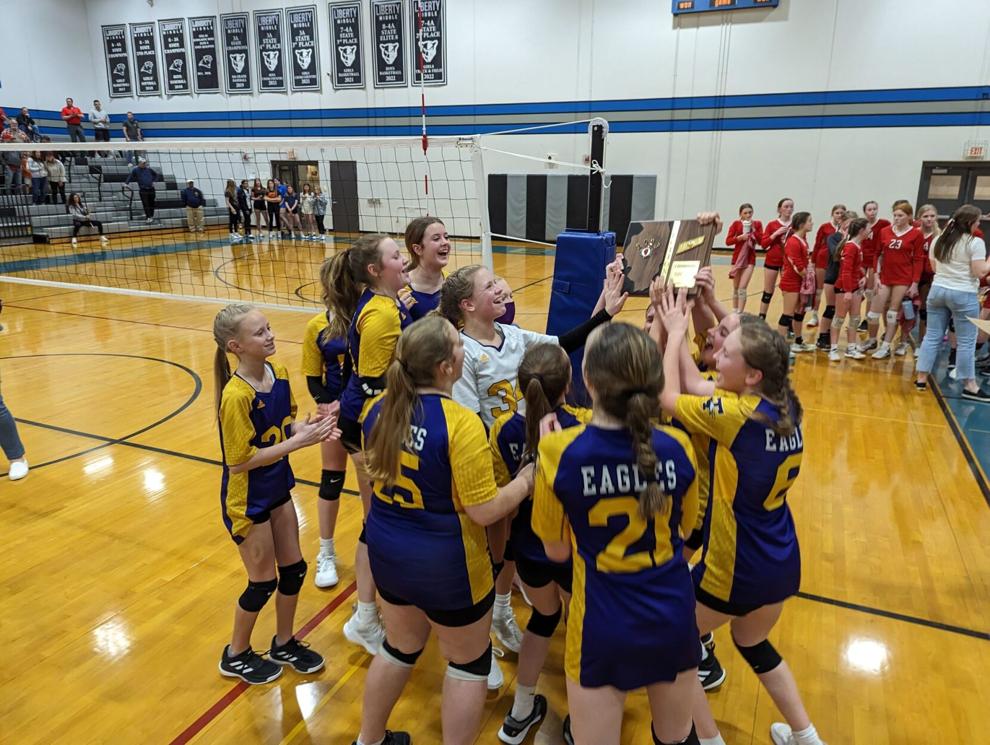 -0-
Meanwhile - Staunton ended the season at 27-and-2 - placing 2nd in state in the 3A state tourney for 7th grade volleyball.  Staunton Junior High won the East Alton Regional followed by the Vandalia Sectional title. 
Staunton beat Peru Parkside and Pleasant Plains at the state tourney before falling to Eureka in the state championship match.  State champ Eureka finished the season - 26-and-1.       
-0-