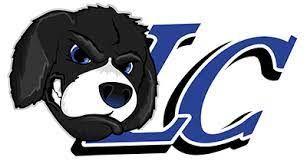 The Lewis and Clark Trailblazers fell to Spoon River in college volleyball last night (WED) in Godfrey.  The Spoon River Snappers edged the Lady Trailblazers, 3-sets-to-2.  The Blazers won the first two sets then the Snappers came back to win three sets in a row.  The fifth and deciding set went to Spoon River, 15-to-12.   
Scores >>
1) 25-18, LC
2) 25-23, LC
3) 25-23, SR
4) 25-21, SR
5) 15-12, SR
-0-
The Lady Blazers fall to 3-and-5 with the home loss.  The Snappers improve to 6-and-5 on the year. 
> Spoon River College volleyball head coach Makenna Barker:
-0-
The LCCC Trailblazers have some local players on the roster this season.
- Brooke Wolff - Alton HS
- Jacey Trask - Roxana HS
- Taylor Murray - EAWR HS
Also Madelyn Clark (Maryville Christian HS) and Rakyla Wicher (East St. Louis HS). 
-0-
* Photos below: Trask (#15), Wolff (#25)