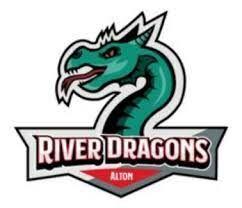 The Alton River Dragons picked up a win across the river Sunday night in Prospect League baseball. Alton edged the O'Fallon (MO) Hoots, 5-4. The game-winning run came in on a bases-loaded walk by Josh Johnson in the seventh inning. 
WP - Geoff Withers
SV - Tyler Bell
RBI each: Zach Carden, Bryce Zupan, Dylan Burris, Josh Johnson, Boston Merila (HR)
-0-
Alton will be back in action Tuesday night with a home game against Cape Catfish from Cape Girardeau (MO).  Game time (TUE) - 6:35 pm at Gordon Moore Park. 
The River Dragons will play road games Wednesday and Thursday before another home game against the Catfish on Friday night.  The Dragons and Hoots meet again on the final day of the regular season - next Wednesday (Aug. 4) in O'Fallon, MO.   
* Alton has a record of 25-and-27 overall -- 13-and-10 in the 2nd half.