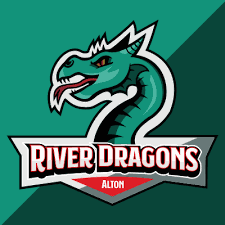 The Alton River Dragons lost to Normal (Ill.) Sunday night in their final home game of the season in Prospect League baseball.  The CornBelters defeated the Dragons 7-4 at Lloyd Hopkins Field.  Alton returns to action Tuesday night in Cape Girardeau (Mo.) against Cape Catfish.  Game time Tuesday - 7:05 p.m. 
Last night in Alton:
LP - Geoff Withers (0-4)
David Harris - 2-4, RBI
Alec Nigut - 1-4, 2-RBI
Normal outhit Alton, 10-5
-0-
The River Dragons now stand at 26-and-31 overall this season. They are 14-and-14 in the second half. Alton has two games to go on its regular season schedule — both on the road.  
TUE @ Cape Catfish (Mo.)
WED @ O'Fallon (Mo.)