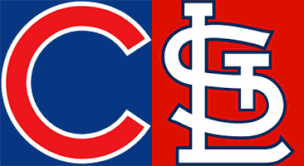 The St. Louis Cardinals edged the Chicago Cubs, 3-2 in 10-innings last night at Busch Stadium.  Yadier Molina picked up the game-winning RBI with a walk off single in the bottom of the 10th after the Cubs had tied the game in the 9th inning.  Harrison Bader went 3-4 with an RBI while Tommy Edman and Tyler O'Neill added two hits apiece.   
> Redbirds report:
Cubs at Cards
MON - Cards win, 8-3
TUE - Cubs win, 7-6
WED - Cards win, 3-2 (10 inn)
THU - 6:15
* The Cubs now lead the season series over the Cards (7-4), winning 7 of the 11 games played in 2021.