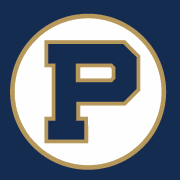 The Principia College INADR (International Academy of Dispute Resolution) Mediation Team began its new season of competition with a very strong showing at the annual Brenau University Invitational Mediation Tournament last weekend in Gainesville, GA. The oldest regional tournament in the nation normally brings brisk competition to the field, and this year was no exception.
Over the course of the tournament, every player won a Top 10 trophy, bringing Principia into a tight race for the finish with Grace College (Indiana) and the University of Central Florida who took top honors. Principia placed second with a team comprised primarily of first-time competitors, proving once again that the College team can hold its own with the major players in any given year.
Team Co-Captain Olivia Burbee led the way to a second place Team Mediation trophy and a fourth place Team Advocacy trophy. Veterans Juliet Beck and Grace St. George mentored newcomers Erin Demaree, Luke Nutwell, Avery Smith, and Louisa "Honeybadger" Longshore, who made such a dramatic showing in her first round that she caused comment from the opposition.
In fact, the team played with such focus and authenticity that some of the judges believed that they played for the law school teams. Juliet, Avery, and Grace were particularly pleased with the results — edging out both Yeshiva University's Cardozo School of Law and William & Mary Law School in the final round.