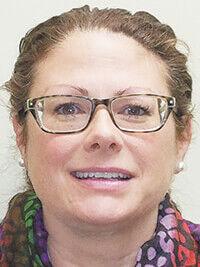 Nearly 70 million Americans will see a 1.3 percent increase in their Social Security benefits and SSI payments in 2021.  Federal benefit rates increase when the cost-of-living rises, as measured by the Department of Labor's Consumer Price Index (CPI-W).
The CPI-W rises when inflation increases, leading to a higher cost-of-living.  This change means prices for goods and services, on average, are a little more expensive, so the COLA helps to offset these costs.
January 2021 marks other changes that will happen based on the increase in the national average wage index. For example, the maximum amount of earnings subject to Social Security payroll tax in 2021 will be higher. The retirement earnings test exempt amount will also change in 2021. You can read our press release for more information at www.ssa.gov/news/press/factsheets/colafacts2021.pdf. 
We will mail COLA notices throughout the month of December to retirement, survivors, and disability beneficiaries, SSI recipients, and representative payees. Want to know your new benefit amount sooner? You can securely view and save theSocial Security COLA notice online via the Message Center inside mySocial Security in early December without waiting for the mailed notice. 
If you don't have an account yet, you will have to create your account by Nov. 18, 2020, to receive the COLA notice online this year. mySocial Securityaccount holders can opt out of receiving a mailed COLA notice and other paper notices that are available online. You can choose text or email alerts when there is a notice in Message Center by updating your preferences at www.ssa.gov/myaccount/opt-out.html so you always know when we have something important for you.
Be the first to know! Sign up for or log in to your personal account today at www.ssa.gov/myaccount. Choose email or text under "Message Center Preferences" to receive courtesy notifications. This way you won't miss your online COLA notice!
You can find more information about the 2021 COLA at www.ssa.gov/cola. 
Get your new standardized Benefit Verification letter online




If you receive a Benefit Verification letter, sometimes called a "budget letter," a "benefits letter," a "proof of income letter," or a "proof of award letter," we have good news for you! A new standardized Benefit Verification letter is now available when you need proof of Social Security benefits, Supplemental Security Income, or Medicare. 
In addition to name, date of birth, and the benefits received, the new Benefit Verification letter includes other identifiers to prevent misuse and fraud. This is an added benefit to you as proof of income for loans, housing assistance, mortgage, and other verification purposes.
The same standardized letter is also available if you need proof that you do not receive benefits, or proof that benefits are pending. If you are an individual representative payee, you can use the mySocial SecurityRepresentative Payee portal to access the same standardized Benefit Verification letter online for your beneficiaries.
This new standardized Benefit Verification letter is another example of our commitment to improve our service to you.
No matter how you request your letter, whether calling our National 800 Number, your local office, the Interactive Voice Response system, or online with your personal mySocial Security account at www.ssa.gov/myaccount, the Benefit Verification letter now contains a seamless look. 
Top 10 sites of Social Security for 2020



Our online services often allow you to do business with us without visiting a local office or calling.  Here are our top 10 webpages of 2020:
We care about giving you easy access to the information you need from us. Please feel free to share these pages with your friends and family. 
Social Security and small businesses



According to the U.S. Small Business Administration, about 30 million small businesses in the United States employ tens of millions of people. Running a small business can be a 24-7 endeavor. Managing employees, inventory, scheduling, services, and marketing can be challenging. 
If you're a small business owner, or you work for one, we can help make your life easier with our suite of services. Our business services allow you to file W-2/W-2Cs online and verify your employees' names and Social Security numbers against our records.
If you run a business, make us your first stop at www.ssa.gov/employer. It will save you valuable time when you need information on W-2s, electronic filing, and verifying Social Security numbers. Small business owners can also take advantage of our Business Services Online at www.ssa.gov/bso/bsowelcome.htm. You must register to use this free service, which also offers fast and secure online W-2 filing options to Certified Public Accountants, enrolled agents, and individuals who process W-2s and W-2Cs.
For more information about electronic wage reporting, please read our publication at www.ssa.gov/pubs/EN-05-10034.pdf.
Questions and answers
General
Q: I usually get my benefit payment on the third of the month. But what if the third falls on a Saturday, Sunday, or holiday? Will my payment be late? 
A: Just the opposite. Your payment should arrive early. For example, if you usually get your payment on the third of a month, but it falls on a Saturday, we will make payments on the Friday prior to the due date. Find more information about the payment schedule for 2021 at www.socialsecurity.gov/pubs/calendar.htm. Any time you don't receive a payment, be sure to wait three days before calling to report it missing. To ensure that your benefits are going to the right place, create a my Social Security account. There, you can verify and manage your benefits without visiting your local office. Please visit www.socialsecurity.gov/myaccount to create your account.
Q: I'm expecting a baby in January. What do I need to do to get a Social Security number for my baby?
A: Apply for a number at the hospital when you apply for your baby's birth certificate. The state agency that issues birth certificates will share your child's information with us and we will mail the Social Security card to you. You can learn more about the Social Security number and card by reading our online publication Social Security Numbers for Children, available at www.socialsecurity.gov/pubs. 
Retirement
Q: How are my retirement benefits calculated?
A: Your Social Security benefits are based on earnings averaged over your lifetime. Your actual earnings are first adjusted or "indexed" to account for changes in average wages since the year the earnings were received. Then we calculate your average monthly indexed earnings during the 35 years in which you earned the most. We apply a formula to these earnings and arrive at your basic benefit. This is the amount you would receive at your full retirement age. You may be able to estimate your benefit by using our Retirement Estimator, which offers estimates based on your Social Security earnings. You can find the Retirement Estimator at www.socialsecurity.gov/estimator.
Q: I'm planning to retire next year. I served in the Navy back in the 1970s and need to make sure I get credit for my military service. What do I need to do?
A: You don't need to do anything to apply for the special credit for your military service — it is added automatically. For service between 1957 and 1967, we will add the extra credits to your record at the time you apply for Social Security benefits. For service between 1968 and 2001, those extra military service credits have already been added to your record. So you can rest assured that we have you covered. Read our online publication, Military Service and Social Security, at www.socialsecurity.gov/pubs/10017.html. Then when the time comes to apply for retirement, you can do it conveniently and easily at www.socialsecurity.gov/retireonline. 
Disability
Q: I applied for disability benefits, but was denied. I'd like to appeal. Can I do it online?
A: Yes. In fact, the best way to file a Social Security appeal is online. Our online appeal process is convenient and secure. Just go to www.socialsecurity.gov/disability/appeal to appeal the decision. For people who don't have access to the internet, you can call us at 1-800-772-1213 (TTY 1-800-325-0778) to schedule an appointment to visit your local Social Security office to file your appeal. 
Q: Is there a time limit on how long you can get Social Security disability benefits?
A: No. Your disability benefits will continue as long as your medical condition has not improved, and you cannot work. We will periodically review your case to determine if you continue to be eligible. If you are still receiving disability benefits when you reach your full retirement age, your disability benefits will automatically be converted to retirement benefits. The amount you receive will remain the same. Learn more about at www.socialsecurity.gov/disability.
Supplemental Security Income
Q: I'm 38 years old and have been approved to receive Supplemental Security Income (SSI) disability benefits. I was surprised to learn that my payment will be reduced because I live with my mom. Why's that? 
A: SSI is a needs-based program, so any other income you receive — including non-monetary income such as help with your bills or other expenses — can have an effect on your benefit payment. Your SSI payments may be reduced if you are receiving food, shelter, or monetary assistance. If you move, or if the situation in your mom's household changes, be sure to contact Social Security. For more information, visit www.socialsecurity.gov/ssi.
Q: How do I report a change of address if I'm getting Supplemental Security Income (SSI)?
A: A person receiving SSI must report any change of address by calling our toll-free number, 1-800-772-1213 (TTY 1-800-325-0778), or by calling a local office within 10 days after the month the change occurs. You cannot complete a change of address online. You should report your new address to Social Security so you can continue to get mail from Social Security when necessary, even if you get your benefits electronically by direct deposit or Direct Express. Learn more about SSI at www.socialsecurity.gov/ssi. 
Medicare
Q: I will rely on Medicare when I retire. Can you explain the different parts of Medicare?
A: The different parts of Medicare coveryour specific needs.There are four parts, all of which work in tandem to deliver healthcare services: 
Part A (hospital insurance): Helps pay for inpatient care in a hospital or skilled nursing facility (following a hospital stay), some home health care, and hospice care.

Part B (medical insurance): Helps pay for doctors services and many other medical services and supplies that hospital insurance doesn't cover.

Part C (Medicare Advantage plans): If you have Medicare Parts A and B, you can join a Medicare Advantage plan. Private companies offer Medicare Advantage plans, which are approved by Medicare. These plans generally help you pay the medical costs not covered by Medicare Part A and B.

Part D (prescription drug coverage): Helps pay for medications doctors prescribe for treatment.
Q:How do I get a copy of the form, Application for Help with Medicare Prescription Drug Plan Costs? 
A: If you wish to apply for Extra Help with Medicare prescription drug plan costs, we recommend you use our online application at www.socialsecurity.gov/i1020/. You can find instruction sheets in 15 different languages to help you understand the English application at www.socialsecurity.gov/prescriptionhelp. If you prefer not to fill out this application online, you can call our toll-free number, 1-800-772-1213 (TTY 1-800-325-0778), to ask for a paper application. Also, you can make a telephone appointment with your local Social Security office to apply for Extra Help with Medicare prescription drug plan costs. 
Betsy Buchheit is Social Security district manager in Alton.