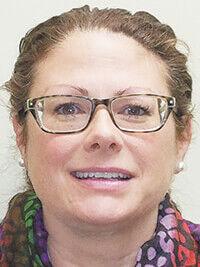 Our online tools and services save you time and make your life easier. Often, there's no need to contact us. Here are five of our webpages that can make your life easier:
Please share these pages with your friends and family.  
Hearings with the Social Security Administration during COVID-19
In March 2020, we temporarily closed all of our Social Security hearing offices due to the coronavirus pandemic and are not offering in-person hearings. During the office closures, we are providing two flexible, safe, and secure hearing options:  either a telephone hearing or our new option of an online video hearing.   
Additional information on both of these hearing options is available here: www.ssa.gov/appeals/hearing_options.html
What are "online video hearings?" 
Online video hearings are a secure way to conduct hearings over the internet, using a free platform called Microsoft Teams. You and your representative, if you have one, can attend the online video hearing safely and securely from any private place with a secure internet connection using a camera-enabled smartphone, tablet, or computer.  
Like our telephone hearings option, the online video hearings option is not mandatory. We will conduct online video hearings the same way we conduct telephone and in-person hearings.  During the hearing, the administrative law judge (ALJ) will swear in all hearing participants and listen to your testimony. You will see the ALJ and representative, if one has been appointed.  Other participants, such as vocational/medical experts and interpreters, will join by phone.  
What are the technology requirements to participate in an online video hearing? 
You and an appointed representative, if applicable, must have access to email and a personal computer, laptop, or Android/Apple tablet or mobile device with a secure and private, high-speed Wi-Fi or cellular data connection.  The device must have a camera, microphone, and speakers.  If using a mobile device, you must download the free Microsoft Teams application.  
We will send you a link to a user guide that explains how to access and use Microsoft Teams before the date of an online video hearing.   
Please read our publication Online Video Hearings at the Social Security Administration at   www.ssa.gov/pubs/EN-70-10284.pdffor additional information.  A short video about online video hearings is available at www.ssa.gov/appeals/hearing_video.html.
Submit your disability update report online
We are required to conduct continuing eligibility reviews for disabled beneficiaries every three years. This process requires that beneficiaries complete a Continuing Disability Review mailer to update information about their medical conditions and recent treatments.  
We now offer an online option to complete this update and provide any supporting documents about your medical treatment or your work.
We designed this new form with convenience in mind — and to save you time.  You can access the online form at www.ssa.gov/ssa455-online-form.  (Use either Microsoft Edge or Google Chrome for the best online experience.)
You will need your Social Security number, your current address and phone number, and a valid email address to complete the form. Also, you must have received a request for an updated disability report in the mail.
Once you "Click to Sign," you will receive an email from echosign.com asking you to confirm your digital signature. Check your junk folder if you don't receive it within a few minutes. Your signature isn't complete — and your form won't be processed — until you complete the instructions in your email.
Please visit our blog at blog.ssa.gov for more articles — and our frequently asked questions page at ssa.gov/faq. Please be sure to let your friends and loved ones know about this new online option.
NOTE: The mention of Microsoft Edge and Google Chrome is for informational purposes only and does not constitute an endorsement by the Social Security Administration.
Three ways to fight scammers who target your Social Security benefits
Scammers are always finding new ways to steal your money and personal information by exploiting your fears. The most effective way to defeat scammers is to know how to identify scams and to ignore suspicious calls and emails.   
One common tactic scammers use is posing as federal agents and other law enforcement. They may claim your Social Security number is linked to a crime. They may even threaten to arrest you if you do not comply with their instructions. Here are three things you can do:
Hang up right away or do not reply to the email.

Never give personal information, money, or retail gift cards.

Report the scam at oig.ssa.gov immediately to Social Security's law enforcement team at the Office of the Inspector General.
You should continue to remain vigilant of phone calls when someone says there's a problem with your Social Security number or your benefits. If you owe money to Social Security, we will mail you a letter explaining your rights, payment options, and information about appealing.
There are a few ways you can identify a scam call or email. Remember that we will never:
Threaten you with benefit suspension, arrest, or other legal action unless you pay a fine or fee.

Promise a benefit increase or other assistance in exchange for payment.

Require payment by retail gift card, cash, wire transfer, internet currency, or prepaid debit card.

Demand secrecy from you in handling a Social Security-related problem.

Send official letters or reports containing personally identifiable information via email.
If you do not have ongoing business with our agency, it is unlikely we will contact you. Again, if you get a suspicious call claiming to be from Social Security, you should hang up and report it right away to our Office of the Inspector General at oig.ssa.gov.  
Four questions about Social Security that can help you plan your retirement
Social Security benefits are part of the retirement plan of almost every American worker. If you're among the many people covered under Social Security, you should know what your future benefit may be. These monthly payments may be a vital part of your retirement income.
We base your benefit payment on how much you earned during your working career. Higher lifetime earnings result in higher benefits. If there were some years you didn't work or had low earnings, your benefit amount may be lower than if you had worked steadily. Even if you have never worked under Social Security, you may be able to get spouse's retirement benefits if you are at least 62 years old and your spouse receives retirement or disability benefits.  
Our online retirement portal at www.ssa.gov/retirement is a great place to start mapping out your retirement plan. There, we provide important information that you should know. For example, have you considered:  
When you should apply to start retirement benefits?

What documents you need to provide?

Which factors may affect your retirement benefits?

What you should remember to do after you apply for retirement benefits?
You can use your personal mySocial Security account at www.ssa.gov/myaccount to get an instant estimate of your future retirement benefits. You can also see the effects of starting your retirement benefits at different ages.  
Benefits for family members may also be important to you. When you start receiving Social Security retirement benefits, members of your family may also qualify to receive benefits on your record. You can learn more atwww.ssa.gov/benefits. Please share this information with family and friends to help them prepare for retirement.  
Questions and answers
General
Question: How can I get a copy of my Social Security Statement?
Answer: You can get your personal Social Security Statement online by using your personal  my Social Security  account. If you don't yet have an account, you can easily create one. Your online Statement gives you secure and convenient access to your earnings records. It also shows estimates for retirement, disability, and survivors benefits you and your family may be eligible for.
To set up or use your account to get your online Social Security Statement, go to www.socialsecurity.gov/myaccount. 
We also mail statements to workers age 60 and over who aren't receiving Social Security benefits and do not yet have a my Social Security account. We mail the statements three months prior to your birthday.
Question: I run a bed and breakfast. I am tired of all the paperwork involved with filing taxes. Is there an easier way for small businesses to file W-2s for their employees?
Answer: Absolutely. If you are a small business owner or entrepreneur, you should check out Social Security's Business Services Online (BSO) website. There, you can file your employees' W-2s and W-2cs electronically and print out the W-2s to provide paper copies to your employees. You also can verify the Social Security numbers of your employees. Our online services are easy to use, fast, and secure. Visit our BSO page at www.socialsecurity.gov/bso.
Retirement
Question: I served in the military, and I'll receive a military pension when I retire. Will that affect my Social Security benefits?
Answer: You can get both Social Security retirement benefits and military retirement at the same time. Generally, we don't reduce your Social Security benefits because of your military benefits. When you're ready to apply for Social Security retirement benefits, go to www.socialsecurity.gov/applyonline. This is the fastest and easiest way to apply. For your convenience, you can always save your progress during your application and complete it later. We thank you for your military service!
Question: Why doesn't my estimate using the Retirement Estimator take into account my work as a teacher? I've worked for 20 years in public school systems and thought it would count.  
Answer: If you work for a state or local government agency — including a school system, college, or university — your earnings may not be covered by Social Security. If you are covered only by your state or local pension plan and you don't pay Social Security taxes, your earnings won't be shown on your Social Security record. (Your record will show your Medicare wages if you pay into that program.)For information on how your pension from non-covered state or local employment may affect the amount of your Social Security benefit, visit www.socialsecurity.gov/retire2/wep-chart.htm.
Disability
Question: I'm getting ready to start filling out my disability benefits application online, but I'm concerned I will need to stop before I can finish it. Can I stop before completing the application and come back to finish it later? If so, how do I return to my online application to finish it when I have all the information I need?
Answer: Applying for disability is a multi-step process that may take one to two hours to complete, depending on your situation. You can save your application as you go. This allows you to come back and finish later. 
When you start your application, you will receive a "Re-entry Number." You will need this number to return to your application to complete it. You can go back to the online application at www.socialsecurity.gov/disabilityonline. After you're finished and have submitted your application, we'll contact you with any updates or questions we may have about your information. Sign up for or log in to your personal my Social Security account to check your application status at www.socialsecurity.gov/signin.
Question: Often, I need assistance with day-to-day tasks. My daughter offered to help me with my Social Security claim and wants to represent me. Is that OK?
Answer:  You can choose to have a representative help you when you do business with Social Security. We'll work with your representative in the same way we would work with you. Select a qualified person because this person will act for you in most Social Security matters. First, you will need to fill out the Appoint a Representative form at www.socialsecurity.gov/forms/ssa-1696.pdf. Keep in mind that an attorney or other individual who wants to collect a fee for providing services in connection with a claim must generally obtain our prior authorization. 
Supplemental Security Income
Question: I know you need to have limited resources to receive Supplemental Security Income (SSI). But what is considered a resource? 
Answer: Resources are things you own that you can use for support. They include cash, real estate, personal belongings, bank accounts, stocks, and bonds. To be eligible for SSI a person must have no more than $2,000 in countable resources. A married couple must have no more than $3,000 in countable resources. If you own resources over the SSI limit, you may be able to get SSI benefits while trying to sell the resources. Not all of your resources count toward the SSI resource limit. For example:
The home you live in and the land it's on do not count.

Your personal effects and household goods do not count.

Life insurance policies may not count, depending on their value. 

Your car usually does not count.

Burial plots for you and members of your immediate family do not count.

Up to $1,500 in burial funds for you and up to $1,500 in burial funds for your spouse may not count.

If you are blind or have a disability, some items may not count if you plan to use them to work or earn extra income.
You may also wish to read our material on "resources" in the booklet, Understanding SSI at www.socialsecurity.gov/ssi/text-understanding-ssi.htm. 
Question: Who is eligible for Supplemental Security Income (SSI)?
Answer: People who receive SSI are age 65 or older, blind, or disabled with limited income and resources. Go to www.socialsecurity.gov for income and resource limits. The general fund of the U. S. Treasury makes SSI payments. They do not come out of the Social Security Trust Fund.
Medicare
Question: I didn't enroll in Medicare Part B back when my Part A started a few years ago. Can I enroll now?
Answer: The general enrollment period for Medicare Part B, medical insurance, begins Jan. 1 and runs through March 31. Keep in mind that although there is no monthly premium for Medicare Part A, there will be a premium for your Medicare Part B. In most cases, that premium goes up each 12-month period you were eligible for it and elected not to enroll. If you are covered by a group healthcare plan based on your employment or the employment of a spouse, you may qualify for a special enrollment. Special enrollments may be processed at any point during the year, but require proof of coverage. To find out more about Medicare, visit www.medicare.gov or www.ssa.gov/benefits/medicare/.
Question: I pay my monthly premium directly to my Medicare prescription drug plan provider. Why can't I also pay my income-related monthly adjustment amount directly to my Medicare prescription drug plan provider?
Answer: If you have higher income, you'll pay an additional premium amount for Medicare Part B and prescription drug coverage. By law, we must deduct this income-related monthly adjustment amount from your Social Security payments. If the amount you owe is more than the amount of your payment, or you don't get monthly payments, you will get a separate bill from another federal agency, such as the Centers for Medicare & Medicaid Services or the Railroad Retirement Board. Check out www.ssa.gov/benefits/medicare/medicare-premiums.html for more information.  
Betsy Buchheit is Social Security District manager in Alton.