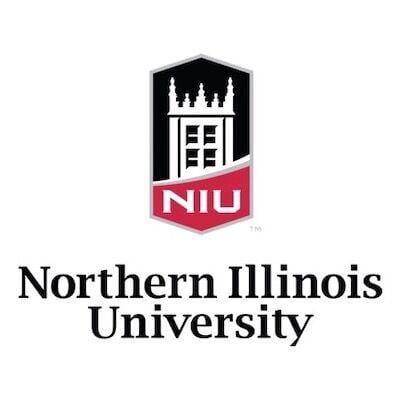 Officials at Northern Illinois University say policy changes have led to the largest year-over-year percentage increase in the freshmen class in more than 20 years.
The new class totals nearly 2,300 students, up 12 percent from 2020. It's the fifth consecutive year of growth among incoming freshmen in DeKalb.
"Here at NIU, we have intentionally focused on creating policies, processes, and practices to make NIU accessible, affordable, and attractive to students who want a great college experience, both in and out of the classroom," NIU President Lisa Freeman said.
Elsewhere around the state, the University of Illinois at Urbana-Champaign welcomed both a record-breaking freshman class and the largest total student population in school history and Southern Illinois University in Carbondale had its largest class of new freshmen in five years. Total enrollment at Illinois State University dropped by 2 percent, while Eastern Illinois University's enrollment report is essentially unchanged from 2020.
In examining the freshman increase at NIU, Freeman says moving to a test-free admissions process and adjusting the scholarship process at the school has made a big difference.
"We learned from our own data that those tests did not predict a student's success at NIU," Freeman said. "We knew that they were expensive and that the prep courses that you needed to get high scores were even more expensive and not always accessible to students who lived in rural areas or students who have to work."
Students who apply to NIU are now automatically considered for merit scholarships based solely on the GPA from their high school transcripts. Seventy percent of this incoming freshmen class received merit scholarships and, in the process, NIU increased its awards to first-year students from $5 million to $6.3 million.
Meanwhile, the university's Huskie Pledge program and involvement in the Rockford Promise program has increased the number of freshmen attending the school who pay no tuition or general fees. Freeman says funding for many of those students is provided by the state's AIM HIGH Program or through MAP or Pell grants.
"The university is serving its mission, making education available to these students, and doing it in a way that leverages the resources available to us to make sure that we stay financially healthy while we increase our enrollment and achieve our mission of providing students from all backgrounds with a great education," Freeman said.
Even with the increase of first-year students at NIU, overall enrollment at the school is down by 3 percent. Freeman blames the impact of the pandemic on many would-be sophomores who declined to return.
"As we move forward, we're going to expand our tactics to focus very intentionally on bringing back the students who dropped out because of the COVID impact," Freeman said. "We want to make sure that they come back to higher education. And then in particular, they come back to the Huskie family."
Among the new freshmen, more than half are first-generation college students, a demographic Freeman says the school has worked to attract.
"We try not to disadvantage students who don't have parents who are familiar with the higher education system," Freeman said. "In our admissions and financial aid policies and processes, and the way we communicate about them we try to make sure those students understand and can engage."
In addition, more NIU students are choosing to live in on-campus housing, with occupancy at a five-year high.
"We're very excited about this freshmen class," Freeman said. "There is so much joy on our campus in being back face to face. We're following our COVID protocols, we're keeping our masks on. But this is just a great start to a school year that means so much to everybody."