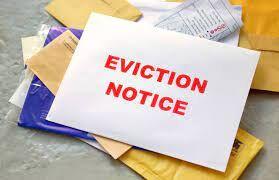 For the first time in 18 months, landlords in Illinois have the green light to evict tenants who are behind in their rent, but people who still need assistance can still get help.
Bob Glaves, executive director of the Chicago Bar Foundation, said the Illinois Supreme Court has launched the Court-Based Rental Assistance Program (CBRAP) in a last-ditch effort to help both tenants and landlords stave off pending evictions. The program is designed for people harmed by the pandemic. It is an 11th-hour rescue effort for people facing court eviction who have not received emergency government funds to pay their back rent.
About $60 million was allocated by the Illinois Department of Housing (IDHS) for the program.
Glaves counsels people not to give up. Resources are still available to help landlords get paid and keep tenants in their homes if they are facing eviction because of pandemic-related hardships, he said.
"Nobody wins, including the landlord, when the sheriff has to go out and actually evict somebody," Glaves said. "It takes a long time. It is traumatic for everyone concerned. And it is not good for communities."
Since 2020, IDHS, the Illinois Housing Development Authority and housing advocates have been working to prevent a Great Recession-type scenario — like the one in 2008 and 2009 — where tens of thousands of people faced eviction and foreclosure.
Renters can find a local housing partner at illinoisrentalassistance.org/providers.