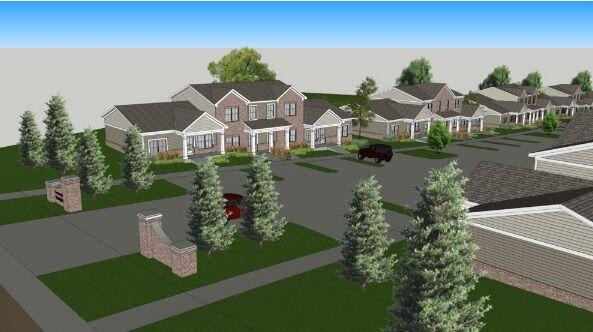 The proposed Sunnybrook housing development in Alton is the focus of a lawsuit seeking to stop it from being built.
Filed Nov. 12, the suit seeks a declaratory judgement and injunction to stop development of the land on Washington Avenue. The plaintiff is Victoria Rose LLC.
A permit allowing construction to move forward on the project was filed in September, but this latest action puts the project on hold again. Alton Mayor David Goins said he was advised of this new lawsuit by the corporation counselor.
The suit, filed by attorney Brian Kalb of Byron, Carlson, Petri & Kalb of Edwardsville, names the city, Sunnybrook, Keller Construction, and Morrisey Construction as defendants. A spokesman from the law firm has not been available for comment.