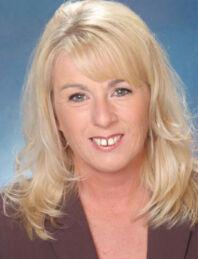 Retired Godfrey Clerk Pam Whisler endorsed Bethany Bohn for village clerk in the following statement Tuesday:
"As your past Godfrey village clerk, Pam Whisler, I endorse Bethany Bohn for the elected position of Godfrey village clerk in the upcoming village election on April 6, 2021. Bethany has an impressive knowledge of the issues in the village of Godfrey. Residents are fortunate to have a hard-working and dedicated person representing them in the office of Godfrey village clerk.  After serving more than eight years as the deputy assessor, deputy clerk and recently appointed village clerk, she clearly has the education and knowledge to excel in the position. She gets things done, is articulate and responsive to constituents. 
The village clerk is the keeper of public records, local election authority, and the liaison between Godfrey residents and the Village Board. Bethany has the knowledge to effectively perform the duties of the village clerk. Her desire to see the office function at its highest level is vital. Bethany has obtained several designations, registered municipal clerk, certified municipal clerk, and certified Illinois assessment officer.
Bethany is the only candidate with the experience and training to successfully hold the office of Godfrey village clerk. I fully support Bethany and would ask for your support in keeping her in the office of Godfrey village clerk."