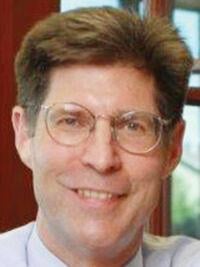 Madison County Board Chairman Kurt Prenzler responded to Bob Daiber's charge that Prenzler misrepresented Daiber's record of supporting tax increases.
"It's well-documented that Daiber has supported a whole host of tax increases," Prenzler said. "That's not what the citizens of Madison County want."
During his run for governor in 2018, in the Democratic primary, Daiber proposed taxing retirement income, as reported by a number of newspapers, including the Springfield State Journal-Register under the headline "Daiber suggests taxing retirement income to help pay for pensions . . . . at least 1 percent."
"Of course, I oppose a new tax on retirement income," Prenzler said.
In that same article, an AARP official said 89 percent of their members oppose taxing retirement income.
Daiber is now retired, receiving a state pension of $103,000 per year.
Before Gov. J.B. Pritzker signed into law a doubling of the gas tax from 19 to 38 cents per gallon, Daiber suggested increasing the gas tax (Chicago Tribune – Our Platform.com survey). He also suggested a "vehicle miles traveled tax" as a possibility.
Daiber supports passing a constitutional amendment to institute a progressive tax increase. This tax increase is marketed as only affecting the rich, but it gives the legislature the ability to increase the tax rate on any group.
"This is the wrong time to raise taxes," Prenzler said. "Our economy is trying to recover from the COVID recession."
Bob Daiber promoted a 1 percent sales tax increase in Madison County three times, in 2011, 2017, and 2018. All three times Prenzler led the opposition and the voters of Madison County rejected it. If passed, this tax would have pushed the sales tax above 10 percent in parts of Madison County.
"It's time for Bob Daiber to speak honestly about the taxes he wants to increase," Prenzler said. "We have video, questionnaires, and news articles as evidence that he has promoted a variety of tax increases."