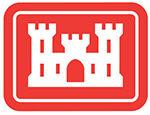 The U.S. Army Corps of Engineers will close the National Great Rivers Museum beginning close of business Friday until further notice as a result of the surge in COVID-19 cases and subsequent mitigations issued by the state of Illinois.
The U.S. Army Corps of Engineers remains proactive with regards to the safety and health of visitors and will provide additional information regarding this closure and any other project area modifications or restrictions as it becomes available.
For more information, visit www.mtrf.org or www.facebook.com/GreatRivers.