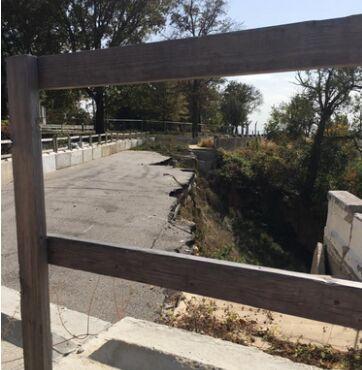 The mayor of Alton says there is no truth to the rumor that the city of Alton has lost FEMA funding for repairs to the wall along Riverview Drive.  In a statement, Mayor David Goins says the misinformation is just that, and federal funding remains in place for the repairs although there are a few changes the city must complete before moving forward.
Alton Public Works Director Mike Parsons explains why there may have been rumors about the project:
Parsons says FEMA is requiring the project to be rebid, which also requires a redesign of the work engineering company Sheppard, Morgan & Schwaab of Alton will handle. Once that is complete, the project will be put out for competitive bid under a normal federal contract and not emergency procedures. The mayor, in his statement, says he is disappointed in the delay but is confident the retaining wall repairs will be completed.