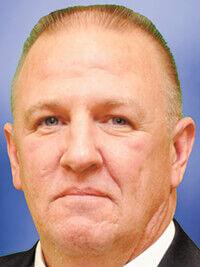 The Bethalto Village Board on Monday authorized a Class A liquor license for a new restaurant expected to open this month at the site of the old Pancake Ranch on North Bellwood Drive.
The board approved an ordinance increasing the number of Class A licenses to seven and reducing the number of Class B licenses to four. Class A licenses are for taverns, while Class B licenses are for video gaming establishments. The board approved a Class A license for El Indio Inc., owner of the new restaurant; and a Class B license for Quik Trip Inc.
The board also approved an ordinance updating its investment policy to include credit unions. Mayor Gary Bost tells the Big Z he wanted to change the policy to be able to invest village funds with 1st MidAmerica Credit Union. 
Trustee Tim Lowrance voted "present" on the ordinance but did not say he opposed it.
The board also approved a resolution changing the time frame for facade grants. Bost says $50,000 will be awarded in October and $50,000 in March 2022.
The facade grants come from funds generated through three business districts, which allow the village to collect up to 1 percent in additional sales tax to fund projects benefiting the districts.