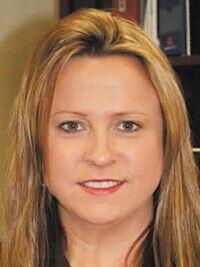 Saying they hope to have masking and other health-related policy ready to announce soon, the superintendent of the Alton School District reminds there are many factors to be taken into consideration. The governor recently said it is important for school districts to set their own policies, but the Madison County Board is also considering a resolution pushing for parent choice in the matter.
Alton Superintendent Kristie Baumgartner said they can't just make their own decisions.
The governor said districts have the ability to make their own decisions based on the COVID-19 risk in that area. The CDC guidelines recommend students and staff who have not been vaccinated still wear a mask, but that is not a mandate.  At the Alton School Board meeting on Tuesday night, seven parents spoke on the topic of masks, all asking the board to make mask wearing optional for students this school year.  No action was taken on the topic last night. 
In agenda action at the meeting, the board accepted the resignations of more than a dozen teachers. There were a variety of reasons listed. And following a lengthy closed session, no action was taken on a discussion of "security procedures, school building safety and security, and the use of personnel and equipment to respond to an actual, a threatened, or a reasonably potential danger to the safety of employees, students and staff, the public, or public property.