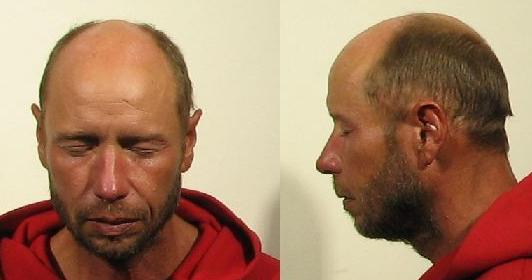 A Granite City man is facing charges in a cemetery vandalism investigation.
The Granite City Police Department responded Sept. 17 to St. John's Cemetery in the 2900 block of Nameoki Road for a report of burial headstones, grave markers, and other property damaged.  Upon arrival, officers found that the property was damaged beyond repair and would require replacements that would cost thousands of dollars. At the time, no suspect(s) were known and an investigation ensued into the matter.
Investigators with the Granite City Police Department conducted a thorough investigation into the case and a suspect was identified. The suspect was apprehended Tuesday and the details of the case were presented to First Assistant State's Attorney Crystal Uhe of the Madison County State's Attorney's Office. After reviewing the evidence, the Madison County State's Attorney's Office filed charges against Thomas E. Knowland, 46.
He was charged with one count of unlawful vandalization of a gravestone, a Class 2 felony.
The warrant was presented to Associate Judge Janet Heflin, who set Knowland's bail at $50,000 (10 percent applies).  Knowland will remain in custody at the Granite City Police Department pending the posting of bail or extradition to the Madison County Jail in Edwardsville.
"The Granite City Police Department would like to take this opportunity to thank our citizens for their concern and their patience in this matter," a police department press release states. "As always, we encourage our citizens to continue their support and assistance in protecting our community."
Police ask residents to report criminal activity at (618) 219-4327 or on the department's Facebook page.