Tom Haine, military veteran and candidate for state's attorney, announced the endorsement of police chiefs throughout Madison County.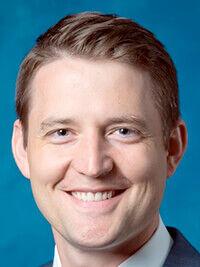 "As a military veteran, I know the risks our local police make every time they put on the uniform to protect our families," Haine said. "I am extremely honored to have the support of police leaders across Madison County. Police know I have their back. I am very thankful for their brave service to our community in a dangerous time." 
Police chiefs Brad Wells, Rob Carpenter, Chris Singleton, Gary Kukla, Brandon Flanigan and Bob Coles publicly support Tom Haine as the best choice to combat violent crime and ensure equal justice for all. 
"As police chiefs from across Madison County, we are committed to ensuring safe neighborhoods," the chiefs said in a joint statement. "We know Tom Haine is committed to the same thing. Haine is a strong leader and his experience prosecuting crimes in the military and federal courts provides him the vision we need to make Madison County justice work better for everyone."
"We must expedite the legal process and ensure good police work isn't wasted with timid prosecution that lets criminals fall through the cracks and weakens the bond between our law enforcement and community," Haine said.
Tom Haine has dedicated his life to defending the constitution and protecting our families. As a special assistant U.S. attorney and criminal prosecutor for the U.S. Army JAG Corps, Haine successfully prosecuted criminal cases, providing justice for victims and keeping dangerous criminals off the streets.
Haine is a fifth-generation resident of Madison County. He and his wife, Eva, are raising their four children in Alton.