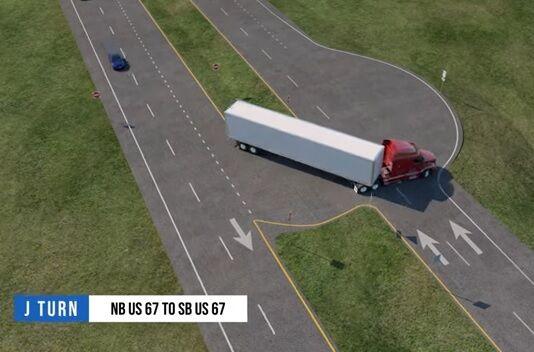 The road project on the Missouri side of the Clark Bridge to make both lanes the same elevation has hit another mark. A J-Turn lane is now open from southbound to northbound traffic that allows access to Riverlands Way for drivers coming from Illinois.
MoDOT Project Manager Lisa Kuntz tells The Big Z these J-Turns are statistically safer than intersections.
She says another one will be constructed for access to the southbound lanes from Riverlands Way.
She says the construction is on target to wrap up in the fall. You can learn more about the project, including a J-Turn demonstration video,at https://www.modot.org/southbound-route-67-elevation-project