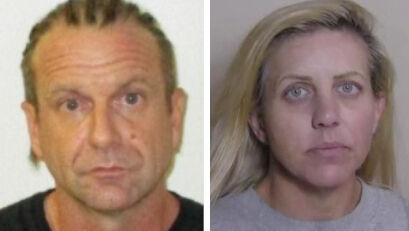 Two suspects are in custody for five weekend residential burglaries in two Glen Carbon neighborhoods.
The Madison County State's Attorney's Office on Wednesday charged Ace R. Hart II, 42, of Las Vegas; and Brandy M. Sola, 41, of Glen Carbon, with five counts each of residential burglary and one count each of unlawful possession of methamphetamine. Sola also was charged with unlawful use of a credit card. Associate Judge Janet Heflin set bail at $500,000 each and both suspects are in custody at the Madison County Jail.
Police say the investigation of the burglaries led them to a Troy, Illinois, hotel. Working with the Troy Police Department, Glen Carbon police developed probable cause to arrest the suspects.
Residents reported the burglaries the weekend of Oct. 9.
"The Glen Carbon Police Department thanks the community for their immediate response providing home video footage and tip information that led to the rapid arrest of these suspects," a press release states.