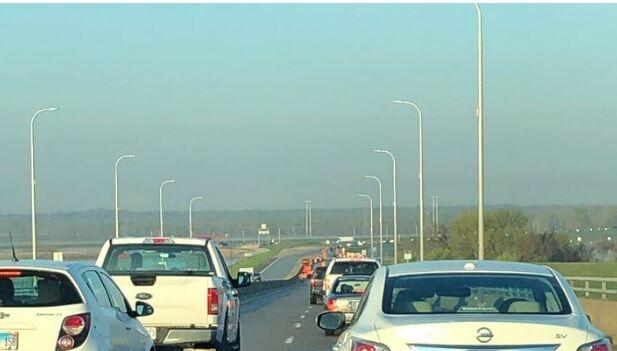 The plan to raise the lower lanes of U.S. 67 in West Alton is underway, with dirt moving over the next two years.
The northbound lanes heading into Alton have been reduced to one lane while construction crews widen the upper lanes to the east.
Missouri Department of Transportation Project Manager Lisa Kuntz said they are not actually raising the existing lower lanes.
The plan is to create the new northbound lanes alongside the existing upper lanes, stretching for about a mile to the south near an existing levee.
There is a plan for "j-turns" near Riverlands Way that Kuntz says will help traffic get in and out of that area. You can see a description of how that is supposed to work at the link here. The project is expected to be completed in 2023.