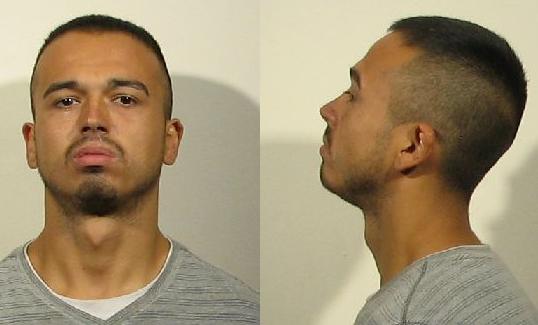 A Quincy man is facing eight felony charges after authorities say he set fires to vehicles and at a Farm Fresh store in Granite City.
Granite City police say Terry A. Valenzuela, 21, was charged Friday with three counts of arson, a Class 2 felony; and five counts of burglary, a Class 3 felony.
Police say the Granite City police and fire departments responded Wednesday to a reported fire at the Farm Fresh in the 2900 block of Nameoki Road. Investigators determined the fire was set deliberately and a burglary had occurred. Police and firefighters also responded to multiple vehicle fires near the store that Valenzuela is suspected of having set. Burglary was the motive in the vehicle fires, police say.
Associate Judge Neil Schroeder set Valenzuela's bond at $250,000. He is in custody in Granite City pending posting of bail or being transferred to the Madison County Jail.
"The Granite City Police Department would like to take this opportunity to thank our citizens for their concern and their patience in this matter," a press release states. "As always, we encourage our citizens to continue their support and assistance in protecting our community."
Residents can report suspicious activity anonymously at (618) 219-HEAR (4327) or on the police department's Facebook page.