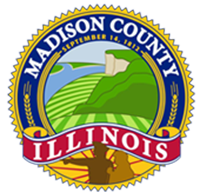 The Madison County Tax Cycle Committee will hold a special meeting next week to discuss contracts totaling $439,000 signed by the outgoing recorder of deeds.
County Board Chairman Kurt Prenzler said County Board member and Tax Cycle Committee chair Phil Chapman called for the special meeting at 2 p.m. Wednesday, Oct. 28, to discuss the issue. 
Prenzler said he contacted Recorder Amy Meyer on Oct. 8 after hearing she signed contracts without committee or board approval. Prenzler filed a Freedom of Information Act Request the same day and received the contracts just prior to Wednesday's board meeting.
The information showed Meyer signed two contracts Oct. 2 with Fidlar Technologies of Davenport, Iowa, for $181,347 and $258,328. An email from Fidlar showed the company started work Oct. 9.
"This is a serious matter and the Tax Cycle Committee is looking into it," Prenzler said. "The recorder signed these no-bid contracts without approval from the tax cycle or finance committees or county board."
Chapman said the tax cycle committee discussed the issue this past summer about the funding, which was for the "digitalization of the recorder's records." He said after discussing the Madison County Media Conversion project the committee decided to wait until after Dec. 1 and allow the county clerk, who will take over the office, to make the choice.
"I'm greatly concerned we follow all procurement procedures," Chapman said.