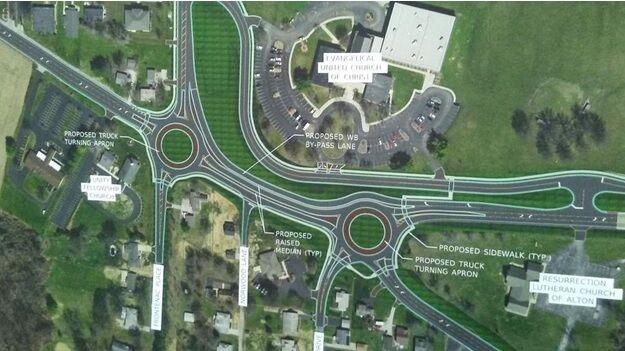 It's getting closer to construction, but a Godfrey road project touted by the mayor of the village has raised some concern among some village officials. A dual roundabout near the West Delmar and Pierce Lane area will apparently force a full closure of that short stretch of heavily-traveled road once construction begins.
IDOT Project Engineer Billie Owens tells The Big Z the project is currently in Phase 2, which consists of refining the design to develop contract plans and land acquisition.
She says the timeline puts the closure at early 2024.
A full closure would allow for the project to be completed in about a year, according to Owens.
You can follow IDOT progress on the project here: https://idot.illinois.gov/projects/IL-3-Godfrey