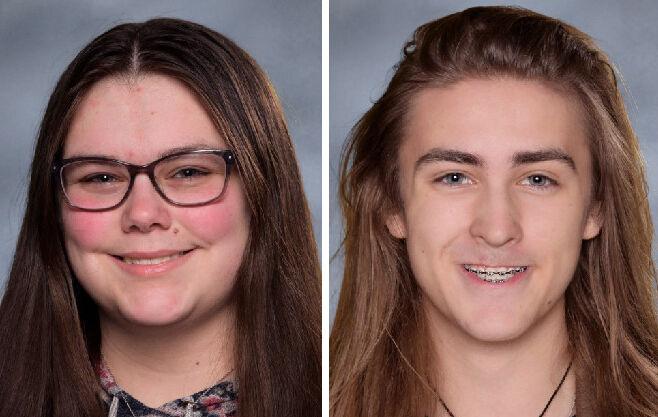 Juniors Sierra Cooper and Ryan Eudy of Granite City High School were selected as Granite City Rotary Club May Students of the Month.
Students were nominated by teachers, and were chosen on the basis of academics, as well as scholastic, extracurricular and civic honors and awards, and organization membership and leadership.
Each honoree will receive a framed certificate and a gift card. They will be recognized virtually at a future Rotary meeting.
Sierra Cooper
Three-year member of Concert Bad, Marching Band and Pep Band
Most Improved Sophomore Musician
Marching Warriors Alto Section Leader
Member of Saturday Scholars Program and Young Authors Club
Ryan Eudy
Member of Hobby Club, Renaissance, Saturday Scholars Program and Science Club 
Secondary Honors for three years
Volunteer at Relleke Farms
For more information about the Granite City School District, visit www.gcsd9.net.