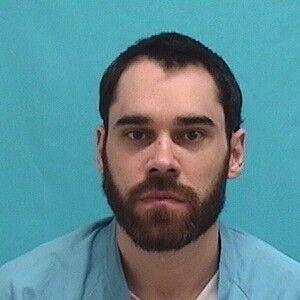 The man who pleaded guilty to killing a local attorney wants to have his day in court after all. Timothy Banowetz is currently serving a 70-year prison sentence for the death of Randy Gori in January 2020, but recently filed a motion to withdraw his guilty plea and vacate the sentence so he can have a trial in Madison County.
According to the Madison St. Clair Record, Banowetz filed the motion in December and has requested to be brought back to the county for trial.  He claims he had inadequate representation through the public defender's office and was coerced into the plea deal where he received 60 years for first degree murder in Gori's death and 10 years for each of two-armed robbery convictions against Gori's two children.  Among other accusations in the filing, Banowetz says due to Gori's political connections with law enforcement and the judge in the case, he requested a change of venue, but it was never filed.  
Authorities say Banowetz confronted Gori, and his two children outside Gori's home on January 4, 2020. Banowetz tied up the children inside the home, then stabbed Gori more than 40 times. Gori's girlfriend discovered the scene later that night when she visited the home and called police. She was briefly confronted by a masked person attempting to leave the scene, who eventually drove away in Gori's car.