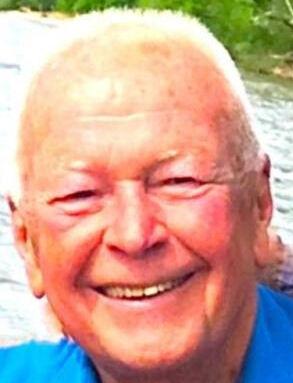 A famous line from Shakespeare makes a time-tested observation, "How far that little candle throws his beams! So shines a good deed in a weary world."  
With all of the challenges 2020 presented, finding a small light of hope and comfort has been challenging for many. It has perhaps been no more difficult for anyone than for Sandy Legate.
Legate and her husband of 59 years, Bob, had lived in their Godfrey home since 1970.  When a fire at their house took the life of Bob and their beloved pet dog last June, life became extremely difficult for her, and that small candle of hope was nearly extinguished.
"It's hard enough to lose your husband that way, but covid has made everything so much more difficult," she says.  
Delays in everything from repairs on her house to delivery of furniture because of pandemic precautions have kept her from returning to her home.
Several weeks ago, however, that light of hope appeared from an unexpected source.  Temporarily living in Elsah with her son, Legate goes to her house in Godfrey every day to check on her mail. One day, a group of neighborhood children hailed her. She says the oldest was only 10.
"They had a bag in their hands and were waving at me," she says. "I thought they were selling something, so I stopped and motioned them over to my vehicle."  
The bag turned out to hold $301 the children raised for her by running a lemonade stand.
Legate says the children took the initiative on their own and advertised the stand on Facebook and posters around the neighborhood. She explains the children knew her from the couple's daily walks with their dog.
"I was just floored," she says. "It is such a good feeling that there are young people who would do something like that."  
She says the act shows that despite the challenges everyone faces, there are a lot of good, decent people in the world.
Legate is hoping to finally move back into her refurbished house in several weeks. She says she is anxious to return to the community because of her neighbors.
"Two of my neighbors insisted on cutting the grass while I'm gone and refused to take any money for it," she says. "My neighborhood has so many wonderful people in it."
At a time when so many are taxed by day-to-day struggles during the pandemic, Legate says her journey this past year puts life in perspective. It also reminds people that small light of hope, as faint as it sometimes seems, is far from extinguished.
She sums it all up with a reassuring insight, "There are just so many good people in the world."