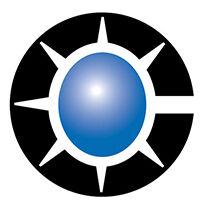 Centerstone will host a free virtual Creating Compassionate Communities two-day training 9-11 a.m. May 11 and  9 a.m.-noon May 19.  CEUs are available.
The training is an annual co-heart training event. The overarching goal is to encourage participants to become more aware of the impact of burnout, compassion fatigue, and trauma by providing trainings that will ultimately give participants the tools they need to feel re-energized, supported, and knowledgeable to thrive not only professionally but also personally. This is achieved through five main objectives: create a safe place to discuss barriers in a support group-like session; share additional resources; increase self-wellness by being open about burnout and compassion fatigue; re-energize participants to ultimately regain a sense of purpose in social services; and increase empathy and compassion toward others and ourselves.
Objectives of the training include:
Introduction to adverse childhood experiences (ACEs)
Understanding secondary trauma
Identifying the difference between sympathy, empathy and compassion
Learning new self-care strategies
How to implement and maintain self-care
This training has five hours of continuing education approved for IL LCPC / LPC, IL LCSW / LSW, and IL Nursing (LPN, RN, APN) under IDFPR Professional Counselor CE License No. 197.000263 and IDFPR Nurse CE Sponsor License No. 236.000184.
To register, visit http://bit.ly/CCC051121 for May 11 event and http://bit.ly/CCC051921 for May 19 event. For more information, contact Zachary Schumacher at Zachary.Schumacher@centerstone.org.