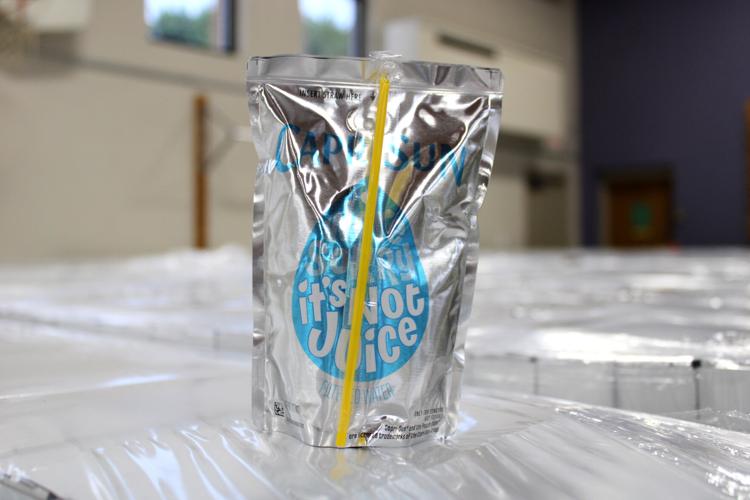 Capri Sun found a way to assist with the 2020-21 school year by donating 250,000 water pouches to the Granite City School District.
Capri Sun swapped out its juice for filtered water, which will be used for students when they return to the classroom Jan. 19.
"We would like to express our gratitude to Capri Sun and their parent company, Kraft Heintz, for the donation of water pouches to Granite City School District No. 9 students," Superintendent Stephanie M. Cann said. "Due to the inability to utilize drinking fountains in the schools, and the expense of providing water bottles to each student every day, the district was looking at a very large expense."
"When Capri Sun heard water fountains were going to be off limits when schools reopened, we saw an opportunity to step up and help out," said Naor Danieli, associate director of kids hydration at Kraft Heinz. "With a tremendous amount of collaboration across all our Capri Sun teams, we worked quickly to create Capri Sun Filtered Water and hope it will make life easier for parents while making water slightly more fun for kids."
In all, Capri Sun has donated more than 5 million water pouches to schools in the Chicago area and Granite City, where its factory is located. 
"Their donation of 250,000 pouches allows us to provide necessary water to students every day at no cost to the district," Cann added.  "We were so incredibly appreciative of this generous gift and their willingness to give back to our community."
For more information about the Granite City School District, visit www.gcsd9.net or follow on social media at @GCSD9.