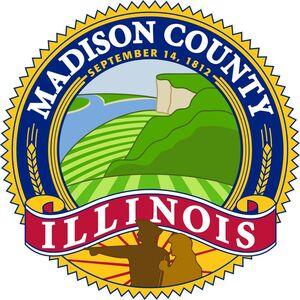 Giving parents the final say in whether their children should mask up at school will be the topic of discussion this (Wednesday) evening in Edwardsville.
The Madison County Board of Health will conduct a special meeting at 5 p.m. to discuss a resolution to potentially put the issue in parents' hands as students return to class this fall.
But what kind of teeth would such a resolution hold? County Board Chairman Kurt Prenzler:
The resolution states "all Boards of Education for school districts containing territory within Madison County are strongly encouraged to allow families the option of whether to have their students wear masks in school buildings and classrooms for the coming school year." Parents plan to rally in favor of the resolution in the plaza between the administration and courthouse buildings at 4:30 p.m.
One of the organizers is Natasha Box, a parent in the Collinsville School District. She talked about what the group hopes to accomplish at the rally.