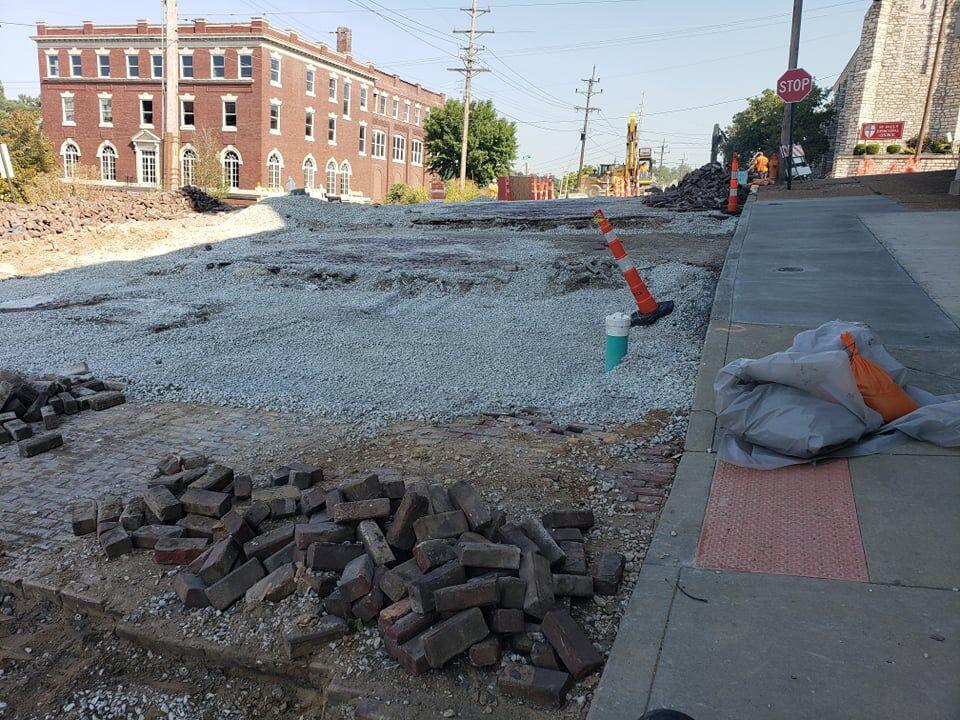 A major sewer separation project in Alton continues in two areas of downtown and near North Alton. Illinois American Water and its contractors are working on Market Street in downtown Alton and on Bozza and Chamberlain just off Broadway near Washington Avenue and also near North Alton on Danforth and Lincoln Streets, which are off State Street.
Detours are in place and motorists are advised to use alternate routes around the work. Illinois American Water Company spokesperson Karen Cotton said there is still more than a year's worth of work to do on these three areas.
Market Street between Broadway and Fourth Street has been closed for a couple of weeks, and the city's public works director says the road will be restored with bricks once the work is complete. Access to the Big Z studios on Market Street is very limited and parking may be a block or two away, but the office remains open 8:30 a.m. to 5 p.m. weekdays.