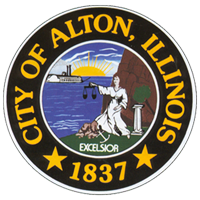 The Alton City Council Committee of the Whole meeting on Tuesday featured a few uneasy moments, as second ward Alderwoman Carolyn MacAfee questioned the way the Gori Law Firm bills the city, and later, why a "new" sidewalk was poured in front of its building. A representative from the firm assured MacAfee they would start being more specific in the way it lists its billing, and noted they would be charging a flat rate in the future in an effort to save the city money.
Later in the meeting the subject of the sidewalk came up, to which Public Works Director Mike Parsons said it was an emergency fix.
He went on to explain how the department is currently working with broken equipment while still trying to address as many needs as possible around the city.