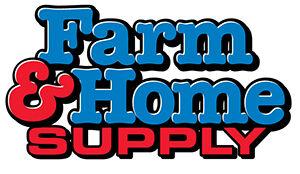 Farm & Home Supply will open its 13th store in the Midwest. The newly remodeled store will be located at 4810 Avenue O (former location of ShopKo) in Fort Madison, Iowa, and is expected to open the first half of 2021.
Following renovations of the old ShopKo building, the new Farm & Home Supply store will feature 65,000 square feet, which will include a power equipment full-service center and in-store/curbside pickup areas, and carry major brands such as Carhartt, Cub Cadet, DeWalt, Milwaukee, Stihl, Under Armour, and more.  The store expects to fill approximately 40 full- and part-time positions. The store will operate from 7:30 a.m.-8 p.m. Monday through Saturday and 9 a.m.-6 p.m. on Sundays.
Owner Adam Bowles is thrilled to be expanding into the Fort Madison community. 
"We are excited to join the Fort Madison community," Bowles said. "We are also grateful to be able to provide more retail options and jobs in the area." 
A grand opening date will be announced at a later time.
For more information about Farm & Home Supply, to apply for employment, to view ads and flyers, see other store locations and to shop online, visit farmandhomesupply.com, facebook.com/Farmandhomesupply or facebook.com/fhsftmadison.