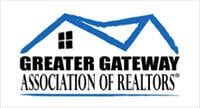 The Illinois real estate broker 75-hour pre-license course will meet online from 9 a.m.-5 p.m. Wednesdays starting Jan. 6.
The 10-week course will be hosted via Zoom webinar by the Greater Gateway Association of Realtors.
Registration is available at https://bit.ly/2UpCDTc. 
For more information, call the association at (618) 692-8300 or email general@gatewayrealtors.com
The association serves nearly 1,100 Realtor and affiliate members in the southwesternern Illinois region, including Bond, Calhoun, Fayette, Jersey, Macoupin, Madison and Montgomery counties. The association strives to promote education, professionalism, and ethical conduct in the real estate industry; to advocate for the protection of property rights; to assist in providing Americans with safe and affordable housing; and to further the interest of property ownership.