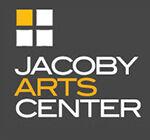 If your children have a love for the arts and wants to explore the world of art, Jacoby Summer Camp 2021 will be the perfect place for them. Register for Summer Art Camp at Jacoby Arts Center for four exciting camps in July.
Get Muddy at Clay Camp. Campers will join in-house clay expert Chris Carson each day from Jul 12-16 to explore the pottery process from start to finish. Campers will take home many of their creations after firing in a kiln. 
Magnify your summer with Secret Agent Spy Art Camp. Instructor Jenna Muscarella will guide you through spy initiation training, completing top secret art crafts and projects, and creating gadgets for your missions with quirky materials like coffee, shoe-print printmaking, and invisible ink. This camp runs each day from July 12-16.
If you want to get messy, have fun, and make art, follow Instructor Hannah Bing into Messy Art Camp. This camp runs July 19-23 and will focus on creating art in an imaginative and playful way. Campers will experiment with unordinary art techniques such as squirt gun painting, melting crayons, canvas paint-throwing, bubble art, and even paint with their feet.
Do you love all things art? Want to explore new art techniques? Instructor Miranda Schroeder has the perfect summer camp for you-Under the Sea Mixed Media Art Camp. From July 26-30 campers will "dive" into sea-themed immersive art experiences including clay, tie-dye, felting, collage, printmaking, painting, drawing and more.
Jacoby Arts Center 2021 Summer Art Camps kick off Monday, July 12. Each camp has 2 age groups available for sign up. Age 5-8 meets 9 a.m. to noon and age 9-12 from 1-4 p.m. Campers will meet for five days per camp to explore the arts. Camps are taught by Jacoby Arts Center artists and educators. Camp tickets are $120 per camp and are available for purchase at https://www.jacobyartscenter.org/summer-camp.
Jacoby Arts Center is accepting scholarship donations for Summer Camp. If you would like to give the gift of art by donating to our community scholarship fund, visit www.jacobyartscenter.org/donate or contact Executive Director Rachel Lappin at rachel@jacobyartscenter.org
For more information, visit www.jacobyartscenter.org or call (618) 462-5222.