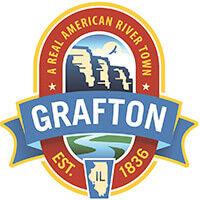 Grab your favorite beads and crazy hat and head to Grafton on Saturday, Feb. 13, to participate in the second annual Mardi-Gras-fton. 
Celebrate Mardi Gras Grafton-style starting at Drifters, 1505 W. Main St., with a Bangin' Noise Parade starting at 2 p.m. Everyone is asked to bring pots and pans or other noise-making instruments. All are welcome.
Wear your best Mardi-Gras-fton costume or come as you are. The parade will end at the Hawg Pit, 821 W. Main St., where everyone will be encouraged to get their party on.
Be sure to enjoy specials at the following businesses:
Drifters will have specials before and after the parade including gumbo, crawfish and hurricanes.
The Hawg Pit will be featuring jambalaya, barbecue, shot specials and bloody Marys.

There will be music by Steve Mellas and Jackie Adcock after the parade.

Grafton Oyster Bar will be offering Mardi Gras specials.
Many of Grafton's guest houses and lodges offer winter getaway specials and packages. For more information, visit www.graftonilchamber.com