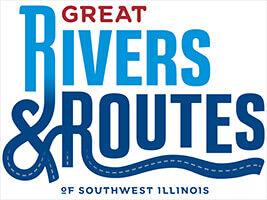 Grafton's annual Music in the Park concert series kicks off its 2021 season on Thursday, June 3.
Bring your own lawn chair to the concerts held in The Grove Memorial Park, just off Main Street and near the banks of the Mississippi River. This year's concerts include a mix of folk rock, classic rock, acoustics and classic bluegrass.
Each Thursday, from 7 to 9 p.m., sit back in a lawn chair or relax on a blanket spread out on the grassy lawn in the park grounds and listen to favorite local bands. Coolers and outside food are allowed. Immediately following each concert, the Great Rivers & Routes Tourism Bureau will host a fireworks celebration on the Grafton riverfront. The Grove Memorial Park is an ideal spot for fireworks viewing.
"Each year we try to mix up the bands for Music in the Park, and I'm really excited about the new and returning groups on this year's schedule," said Music in the Park organizer Peg Brooks. "This will be a great season for people to make Thursday nights Music in the Park nights."
The concert schedule includes:
June 3: Jake Weber and the Lonesome Drifters (Honky Tonk Country)
June 10: Trilogy Band (Chicago to Bruno Mars)
June 17: Scott Latham & Karl Holmes Duo (Sinatra/Elvis/County and more)
June 24: The Outlaw Opry (Honky Tonk Country)
July 2: The Owlz (Classic Rock) Grafton Independence Day Fireworks to follow
July 29: Rockabilly Revival (Classic Country to Rock)
Aug. 5: Tragg Band (Classic rock, Motown, Oldies)
Aug. 12: George Portz & Friends of Bluegrass (Traditional Bluegrass)
Aug. 19: Hookie (Bluesy Rock)
Aug. 26: Tanglefoot (Rock n Roll)
In case of rain, concerts will be canceled. July 8 is a scheduled rain date. There will be no concerts on July 15 and July 22.
For more information, follow the concerts on Facebook @GraftonsMusicInThe Park or visit www.EnjoyGrafton.com